Today I have a guest post from Victoria Gemmell author of
Follow Me
, as part of the
UK YA and Children's Extravaganza
blog tour. The event is coming back for another year in Newcastle, celebrating all things reading and libraries!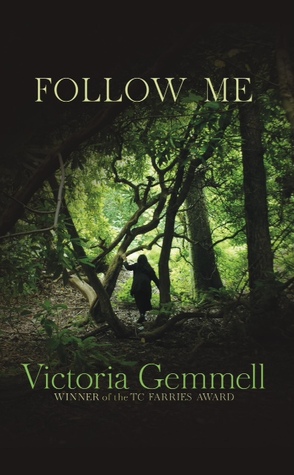 Follow Me by Victoria Gemmell, published by Strident Publishing Ltd, is a mystery novel targeted at older teens, with underlying romance.
The story centres around 17-year-old Kat Sullivan who has been devastated by the loss of her twin sister, Abby. No-one seems able to explain the circumstances surrounding Abby's apparent suicide, the fifth this year in the (fictional) Scottish town of Eddison.
Through Abby's friends, Kat is introduced to an underground hangout, the Barn, where she meets the enigmatic Rob and his friend Michael, art students who have re-created pop artist Andy Warhol's infamous Factory.
The Barn offers an escape and holds an allure for the young people, but there is a darker side to the hangout, creating the mystery element of my story. Kat needs answers, but she also needs to stay alive!
Available in
Waterstones
&
Amazon UK
And now, here's Victoria to tell us about what libraries mean to her:
The Wonderful World of Libraries
As a child one of my favourite places to visit was my local library. Stepping inside evoked that sense of possibility – what adventure would I find today, which characters would I meet? I worked my way through the Mrs Pepperpot series and loved anything by Roald Dahl, before graduating on to mysteries such as Nancy Drew and Point Horror. I was captivated by the power of books, the way they transported me into different worlds, firing my imagination and making me think. Growing up in a house full of books, where reading was a big part of my routine, (thanks to my Mum's passion for literature!), created the perfect environment for an aspiring author. It wasn't long before I was penning my own stories and falling in love with words all over again. Reading lots didn't only inspire me to write, it taught me how to write – you really learn your craft by paying attention to good writers.
In a world of chaos there's something quite comforting about getting lost between the pages of a book, and when writing, getting to create your own ending. If I could time travel I'd like to go back and find seven-year-old me in my local library and say, 'Do you know what, when you're a grown up, you're going to be able to find your own book in a library just like this. And libraries are going to take you on adventures, for real, not just made up ones.'
Since my debut YA novel, Follow Me, was released I have partied in Winchester library (dressed as a pirate), as part of the Society of Children's Writers Mass Book Launch party, and attended the Teen Title party at Edinburgh Central library where I got to talk to many authors, librarians, teachers and readers. My first author workshop took place in a school library and one of my favourite events to date was in a small community library twenty minutes from the one I browsed as a child. One of the best feelings is walking into a library and seeing your own book on display. I can't wait to take part in the UKYA Extravaganza event at Newcastle City Library in a few days time.
I recently wrote a post on my author website reflecting on how important Librarians have been so far in my writing journey, supporting and encouraging me and championing my book. It seems fitting to end this post with an extract: Librarians are the unsung heroes of the literary world and are so so important for inspiring young people (and older people!) to read. What better magic can you introduce someone to, than the wonderful world of storytelling?
About the Author:
Victoria Gemmell lives in Renfrewshire, Scotland, and Follow Me is her debut novel. Whilst studying an undergraduate degree in Communication and Mass Media, Victoria developed a fascination with pop culture and Andy Warhol, which has influenced a lot of the ideas in Follow Me. Victoria works with teenagers on a daily basis.
Victoria has had shorter works published in numerous journals, writing under the name Vikki.
Goodreads
*
Twitter
*
Website
*
Facebook