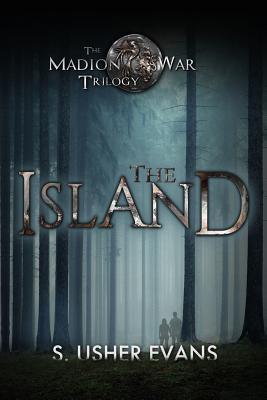 Goodreads Synopsis:
Prince Galian is third in line to the throne, but prefers his place as a resident at the Royal Kylaen Hospital. When his father urges him to join the military to help reclaim their colony, Galian is forced to put aside his oath to Do No Harm and fight a war he does not believe in.
Across the great Madion Sea, Captain Theo Kallistrate dreams of a day when she is no longer bound by conscription to fight for her country's independence. But when the Kylaens threaten, honor and duty call her to the front lines to fight off the oppressors.
When an air skirmish goes wrong, both Theo and Galian crash on a remote island hundreds of miles from either nation. Grievously injured, Theo must rely on Galian's medical expertise, and Galian must rely on Theo's survival skills, to live another day in a harsh and unforgiving terrain.
Can they put aside their differences long enough to survive? Or will the war that brought them to the island tear them apart?
Review:
***I received the ARC eBook from the publisher through Sunday Street Team in exchange for an honest review***
Someone told me that this book had everything I could ask for and I now owe them cake big time, because they were right. Within the pages is a love-to-hate slow-burning romance which is the epitome of awesome (give me that kind over insta-love any day), between two enemies forced to work together and set in a fantasy world with warring nations. Now that is what I call my perfect book.
Of course this premise would equal nothing if the writing wasn't well paced and engaging and if you hadn't guessed, it was! Evans paints beautifully vivid pictures with her words, so much so that it felt like I was on the island too (not that I'd last as long… though I'd sure as hell try if Galian was there). I can't fault the way she handled prejudice and changing emotions and the steamy scenes that are only part of the reason I have a new book boyfriend.
Prince Galian is the kind of person you just want to keep in a bubble away from harm until he's strong enough to handle it and in a weirdly twisted way, The Island does exactly that – except it's just as dangerous what with the lack of resources and survival skills (not ideal). Which is where kick-ass Captain Raven comes in. I appreciated how she had survived the tough hand dealt to her since childhood, not through chance or being the 'chosen one' but strength of will and taking each even as an opportunity to learn.
Both main characters are already three-dimensional and then go through a tonne of development throughout the novel as they have to put aside their differences in order to survive each day. Slowly they learn to trust each other and *cue the romance claxon* more enjoyable things begin to ensue ;)
The war however was never forgotten. I really wish we had more background on Kylae and Rave including how they came to be at war etc. but the focus in this book was the romance, which I'm not going to complain about! In the end it is an absolutely brilliant book about love and survival and how the two can intertwine.
Spoilers:
Favourite Quotes
(to be added after release because of spoilers abound
and,
I'll be honest, I got so caught up in the story I forgot to make enough notes!)
a Rafflecopter giveaway
Sunday Street Team was created by the wonderful Nori @
ReadWriteLove28
. To sign up and join the team click
here
.
Are you going to be picking up this book?
Also, sorry for not posting in a while! The week went by in a blur of writing and school O.o