WWW Wednesday
is a weekly meme hosted by
Should be Reading
where you answer three questions:
1) What are you currently reading?
2) What did you recently finish reading?
3) What do you think you'll read next?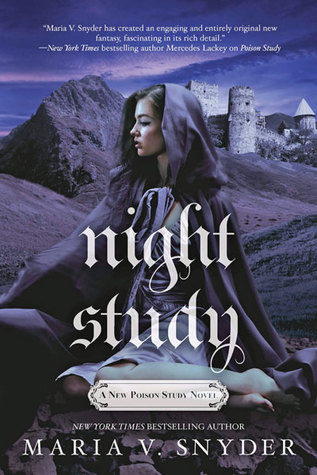 For the first time in a while I'm not actually currently reading anything O.O granted it's because I haven't had a chance to download a new audiobook since finishing
Partials (Partials Sequence #1) by Dan Wells
for which I still haven't figured out my thoughts on or whether I have much interest in continuing with the series. AND a couple hours ago I finished Night Study... Now that is a book I love <3 <3 <3 more on why in
my review
coming soon, but basically it's awesome and I mean
amazingly awesome!
You need it it your lives I can tell you that right now.
My head hasn't left Ixia and Sitia (it's possible I'm still in shock that the book is over) but once I've regained enough wits to stop staring at my kindle long enough I'm thinking about picking up
Curio (Curio #1) by Evangeline Denmark
or
Red Queen (Red Queen #1) by Victoria Aveyard
. I keep seeing it on my shelf and wondering 'why haven't I read you yet?' and it's the same every time I see it's name mentioned; which is a lot! I've been avoiding the hype for fear of spoilers and the most obvious solution is to just read the book now XD
I'd love to hear your answers to the original questions in the comments and if any of these books are on your own tbr/read pile. Perhaps you've already read Red Queen...?