WWW Wednesday
is a weekly meme hosted by
Should be Reading
where you answer three questions:
1) What are you currently reading?
2) What did you recently finish reading?
3) What do you think you'll read next?
It's almost midnight (probably will be when I have this posted) and apparently I don't know my Wednesdays from my Tuesdays from my Thursdays - basically I thought I would write and publish my
Wednesday
post tomorrow... What a clever and sleep-deprived person I am!
Aaaanyways, right now I am reading an ARC of
The Girl From Everywhere by Heidi Heilig
and already loving it. The world is incredible and so beautifully crafted, it's pretty clear to me that this is going to be an epic read.
I recently finished
Consuming Fire (Rouge #3) by Isabella Modra
which was also amazing and made the series one of my favourites because it was heart-wrenching and every other emotion you can imagine, including ultimately satisfying. There is no doubt in my mind that it deserved 5 stars (I'd have given it more if I could!) as you can see from
my review
.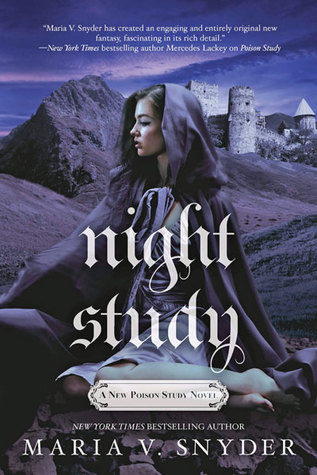 After I've finished my current read and audiobook
Partials (Partials Sequence #1) by Dan Wells
that I forgot to mention earlier, I have no idea what I'll be reading next. Several books are calling to me right now including
Night Study (Soulfinders #2) by Maria V. Snyder
and
Burning Glass (Burning Glass #1) by Kathryn Purdie
but I had planned to wait until it was closer to their release dates. Obviously that won't be happening anymore because I simply don't have the patience or self-control XD even now I'm itching to start reading!
First though I'll be going back to The Girl From Everywhere, so that's what I will do now. Happy reading everyone!
I'd love to hear your answers to the original questions in the comments and if you've read/want to read any of these books ^^