I love doing seasonal book tags so it was only natural for me to do a Christmas one <3 after all it is Christmas day tomorrow... So let me start by saying HAPPY HOLIDAYS EVERYONE!!
This tag was originally created by the wonderful
Novels and Nonsense
.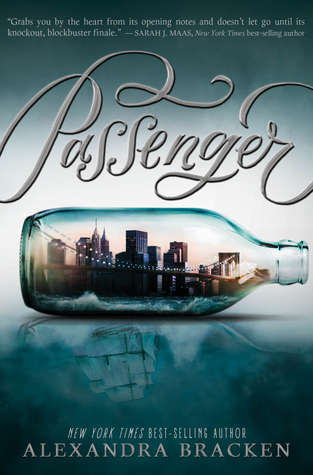 ANTICIPATION
:
The Christmas excitement is real, what book release(s) are you most anticipating?
As of this moment it's a tie between
A Court of Mist and Fury (A Court of Thorns and Roses #2) by Sarah J. Maas
and
Passenger (Passenger #1) by Alexandra Bracken
though there are many more that I cannot wait to get my hands on next year :D
CHRISTMAS SONGS & CAROLS: What book or author can you not help but sing it's praises?
I have been known to rave about this author at every occasion, so much so that some of my goodreads friends had to check out her books just to see what I couldn't stop talking about (they loved them as well!) and it's
Rachel E. Carter
, author of
The Black Mage series
. Her writing & stories are all amazing.
GINGERBREAD HOUSES: What book or series has wonderful world building?
A few days ago I finished
Pirate Princess (Pirate Princess #1) by Catherine Banks
which has the most phenomenal world building, where each kingdom is vastly different in the best ways making is so interesting to read. The actual book is amazing too! You can see more in
my review.
A CHRISTMAS CAROL: Favorite classic or one that you want to read
The classics I've read so far have not been for me so I'm going to
outright cheat
say
the Harry Potter series by J.K. Rowling
because in some people's eyes it has all the makings to be a classic! And I absolutely loved it <3 <3
CHRISTMAS SWEETS: What book would you love to receive for Christmas?
CHRISTMAS TREES & DECORATIONS: What are some of your favourite book covers?
It's good that it says 'some' because I would never be able to choose just the one. Even considering it now and there are lots, but the first that came to mind was
Talon &
Rogue by Julie Kagawa
which are even more stunning in person with the textured patterns and inside designs. So much beauty!
CHRISTMAS JOY: What are some of your favourite things about Christmas and/or some of your favourite Christmas memories?
There's so much to love about Christmas! The lead up, the time spent with family, the presents, the food and the lack of schoolwork (unless teachers decide to be particularly mean ahah) :D all of which combined to make the perfect Christmas a few years ago when I went to Disney World with my family for the holidays. In the end we actually had 2 celebrations, one in Florida with (fake) snow and the other at home with presents.
Nostalgia trip over, I'd love to know you favourite Christmas memory and/or present as well as answers for the other questions from this fun tag.
In the meantime, whether you celebrate or not, go overboard with everything christmas (like me XD) or prefer to keep it simple, HAVE A LOVELY HOLIDAY!