WWW Wednesday
is a weekly meme hosted by
Should be Reading
where you answer three questions:
1) What are you currently reading?
2) What did you recently finish reading?
3) What do you think you'll read next?
Today I picked up
Warriors (The Reverians #3) by Sarah Noffke
and let me tell you, it is awesome so far! I'm already in love with this series and don't see that changing anytime soon, even with this being the final book. If you haven't picked up any of Sarah Noffke's books yet, I definitely recommend that you do :D
I haven't actually read too much this month so far because I've been binge-watching reruns of Supernatural... (It actually inspired me to list some bottle necklaces on
my etsy shop
and in honour of the Season 11 premiering tonight there's a 15% OFF COUPON CODE with
Supernatural15
... Shameless self promotion over xD)
So the last book I finished is
Candidate (The Black Mage #3) by Rachel E. Carter
. And I loved every second of it. You'll be able to see more in my review that's coming in the next few days, so for now I'll just say that it had everything I could have asked for. And more.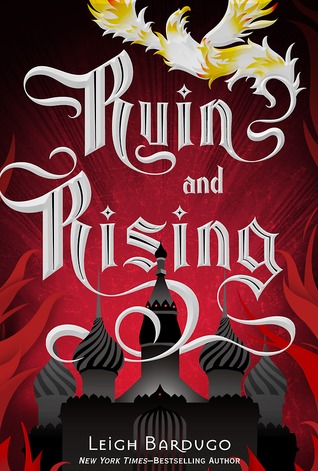 With Halloween coming up I had planned to read lots of spooky thrillers etc (which I still might do) but after I've finished Warriors I am picking up
Ruin and Rising (The Grisha #3) by Leigh Bardugo
because after flying through the first 2 books at the end of last month I need to see what happens asap! Thoughts of the Darkling make me wonder why I'm not reading it right this second ;)
And that's the end of my post! I'd love to hear your answers to the original questions in the comments and if you've read any of these books ^^ (which I reiterate you totally should)