there was a Disney themed tag and I just had to do it!
If you don't know, my family are Disney fanatics so I grew up on the movies and surrounded by everything Disney (even our old bathroom was themed and had a sink in the shape of a Mickey head ahah). This tag is just perfect, so thanks to the wonderful
Katytastic
for creating it, and Ellen @
Random Smiles
for tagging me in her
post
.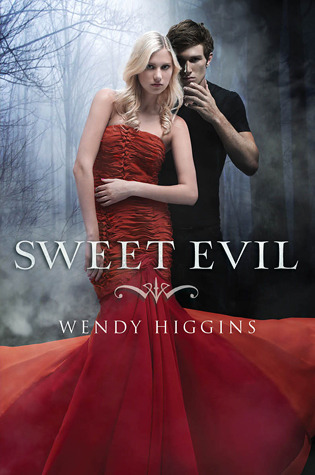 The Little Mermaid - a character who is out of their element, a "fish out of water"
Anna from
Sweet Evil
doesn't know how to be
bad
and her life depends on it (making such a great book!) I also thought about Kaidan for this question because he doesn't know how to be anything but how he was brought up, including how to be in a relationship (making me love him all the more!)
Cinderella - a character who goes through a major transformation
The first character who comes to mind for this is Juliette from
Shatter Me
. At the beginning I'll admit her constant pity party pushed me to the brink of putting down the series all together, meaning I'd have missed out because her character development made it really enjoyable.
Snow White - a book with an eclectic cast of characters
Sleeping Beauty - a book that put you to sleep
This book made me
think
I fell asleep (the romance was too sudden) until it actually
did
make me fall asleep because nothing much was happening. And it's
Strands of Bronze and Gold by Jane Nickerson
.
An easy one: Celaena Sardothian from
Throne of Glass
. I don't know who I feel worse for, her or Simba...
Beauty and the Beast - a beast of a book (a big book) that you were intimidated by, but found the story to be beautiful
Apparently it's strange how I don't take in the length of a book until I'm reading it and/or have finished it. If it's really amazing I can fly through the pages and not even notice, which happened with
The Host by Stephenie Meyer
. Even though I'm not the biggest fan of Twilight, Meyer can write beautifully which is shown in this book.
Aladdin - a character who gets their wish granted, for better or worse
I had to think a little bit about this one, until I saw an advert for the
Scorch Trials
movie on TV and realised Thomas! He always wanted to get out of the maze afterall ;)
Mulan - a character who pretends to be something they're not
Another question which had me thinking: I came up with Allison from
The Immortal Rules by Julie Kagawa
who hides the fact she is a vampire when surrounded by people who would otherwise kill her.
Toy Story - a book with characters you wish would come to life
There are so many different ways of responsing to this because I have so many favourites and since I don't want to repeat an answer (and I can't seem to go a tag post without including this series somehow) I'm going with the characters from the wizarding world in
Harry Potter
because they are epic. Simple.
Disney Descendants - your favourite villain or morally ambiguous character
Recently I finished
Shadow and Bone by Leigh Bardugo
so naturally I thought of the Darkling. He is one handsome devil with a darkness that lures you in; you've got to love his character.
And lastly, since I don't have time to tag anyone in particular (might come back to this) I TAG YOU!!