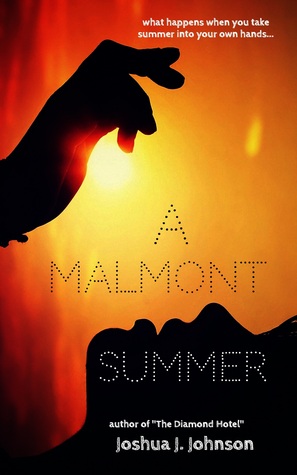 Goodreads Synopsis:
Set in Santa Monica, A MALMONT SUMMER follows four girls who attend St. Malmont—a boarding school for the teenagers of the extremely rich, located between golden sands and sparkling waters, raving nightclubs and fast cars—as they go about enjoying their summer.
But when a difference in views arises between Heidi and Danielle, their typical summer they had been expecting is turned upside down—almost literally, as they end up flitting to the other side of the globe to Australia, where their summer truly kicks off.
With their two other friends, Lottie and Hannah, the four girls make a plan to follow two very different bucket lists, based on two very different sets of opinions, in order to be able to settle their argument once and for all.
Along the way, however, their summer becomes much more eventful than they ever anticipated—secrets are revealed, love lives are tangled, and crimes are committed…and that's just the start.
Because, when you're the daughters of extremely rich families, the sky is the limit when it comes to proving your points…
Review:
***I received the eBook free as a review copy from the author in exchange for an honest review***
It's unusual for me to enjoy a book when I don't connect with any of the characters (and there's 5 of them including Daniel!) though I could understand why they are the way they are. The impact money has had on the girls' characters plays a major part in the story and conveys some strong messages about what it can do to people.
Also nothing would have actually happened if they didn't have the money to hop on a plane to Australia! With the title I was expecting the girls to spend more time in the school St. Malmont which would have been interesting, that said the location descriptions were incredible. I love visiting new places across the world through books!
One thing the girls did do was appreciate the different places, if not experiences (for the most part). One thing the girls didn't do was get along much… They caused so many arguments between themselves that escalated beyond belief when a simply apology might have sufficed. It did showcase their individual personalities and contrasting beliefs though, which was important for me as a reader.
Overall, A Malmont Summer is a great summer read with enough drama to keep me coming back to the pages. The romance was a nice addition.
Favourite Quotes:
"You really didn't need money to be happy with a person who just so happens to be the person who makes you happy."