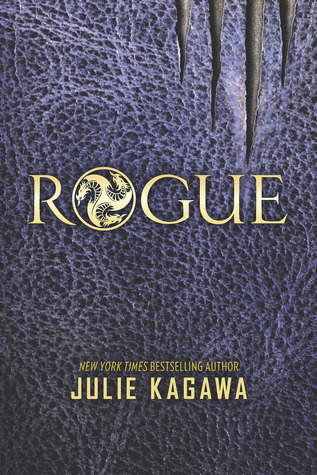 Goodreads Synopsis:
Ember Hill left the dragon organization Talon to take her chances with rebel dragon Cobalt and his crew of rogues. But Ember can't forget the sacrifice made for her by the human boy who could have killed her—Garret Xavier Sebastian, a soldier of the dragonslaying Order of St. George, the boy who saved her from a Talon assassin, knowing that by doing so, he'd signed his own death warrant.
Determined to save Garret from execution, Ember must convince Cobalt to help her break into the Order's headquarters. With assassins after them and Ember's own brother helping Talon with the hunt, the rogues find an unexpected ally in Garret and a new perspective on the underground battle between Talon and St. George.
A reckoning is brewing and the secrets hidden by both sides are shocking and deadly. Soon Ember must decide: Should she retreat to fight another day…or start an all-out war?
Review:
***I received the paperback free as a review copy from the publisher MIRA Ink in exchange for an honest review***
After flying through this book I'm now sitting here tapping the laptop keys absently trying to sort out my thoughts, other than the one recurring word it seems to come back to – epic!
Rogue is a brilliant follow up to Talon, picking up right where it left off with Ember being stubborn, Garret adorable, Riley moody and Wes hilarious (he felt like such an underrated character before but in this book we see much more of his story which was really interesting). Along with several new characters, including a certain purple dragon who even though is my favourite colour I have no love for; you'll understand once you read this. Which you should. Now.
Among the many things that stood out to me in this book, something which had me sat on the edge of my seat were the action sequences; after all it's not every day you come across intense dragon fight scenes, done exceptionally well no less! As I've said before, Julie Kagawa can do no wrong.
Even the love triangle, while unnecessarily dramatic at times, didn't detract from my enjoyment of the story and I loved how unclear the end result will be. It's pretty clear who Ember should be with, but who she will end up with could be a whole new story. Hell, with the way Kagawa manages to surprise her readers Ember might decide the two boys fighting over her are insufficient and go with Wes! Okay I take that back, no way. But you get my point (I hope!)
Everything that happens in Rogue is made to test the characters, as they have to make even harder decisions with lasting impressions. The carefree summer from Talon is over: this is where loyalties are tested and not everyone will come out unscathed when truths are revealed.
Favourite Quotes:
"Oh you know, a little burned, a little sore. Nearly died a couple times. The usual."
"A flame that burns twice as bright lasts half as long."
"You remind me of that flame Firebrand," Riley murmured. "You burn so hot, and so bright, you set everything around you on fire. Just be careful that the people around you don't get singed," he said in a low voice. "Or that you don't burn too hot, too quickly. The brightest flames are usually the ones that are extinguished first."
"I am in love with a dragon.
Let the Order condemn me, I mused, perhaps my first truly rebellious thought in a lifetime. Let them call me a traitor and hunt me down. For thirteen years, I had followed commands, livid by the rigid code of St. George, become their perfect soldier, only to discover the Order I'd dedicated my life to was wrong. Everything I thought I'd knew was a lie. The only real thing was the girl in my arms."