WWW Wednesday
is a weekly meme hosted by
Should be Reading
where you answer three questions:
1) What are you currently reading?
2) What did you recently finish reading?
3) What do you think you'll read next?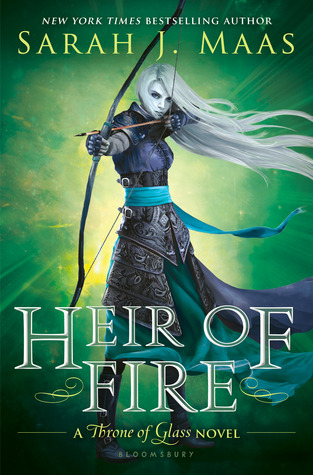 Right now I am reading 2 books plus an audiobook - something I continuously tell myself I'll stop doing, but to no avail... The reason I picked up
Caught in Crimson (Sword of Elements #2) by Heather Hamilton-Senter
after I'd already started
Heir or Fire (Throne of Glass #3) by Sarah J. Maas
was because my attention span is about as short as a goldfish's (that isn't the right comparison but let's go with it) and when the lovely author to
Bound in Blue
sent me the sequel I just had to pick it up! Then there's
Paranormalcy (Paranormalcy #1) by Kiersten White
which I've been listening too on my walks and have nearly finished. There will be a review coming for all these books at some point.
I recently finished re-reading the
Study Series by Maria V Snyder
which I loved so damn much! It'd been a while since I'd returned to a book for a re-read and I enjoyed every second.
Carrying on with Maria V Snyder's work, I'm hoping to read the companion series
Glass #1 , #2 & #3
before reading
Shadow Study
which looks so so good and has just been released - finally!!