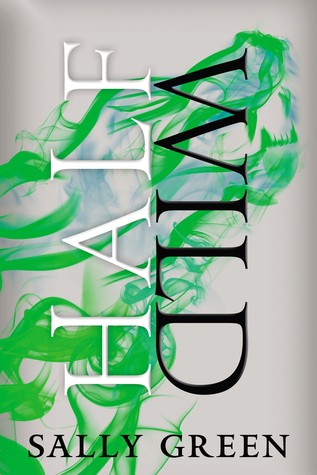 Goodreads Synopsis:
"You will have a powerful Gift, but it's how you use it that will show you to be good or bad."
In a modern-day England where two warring factions of witches live amongst humans, seventeen-year-old Nathan is an abomination, the illegitimate son of the world's most powerful and violent witch. Nathan is hunted from all sides: nowhere is safe and no one can be trusted. Now, Nathan has come into his own unique magical Gift, and he's on the run--but the Hunters are close behind, and they will stop at nothing until they have captured Nathan and destroyed his father.
Review:
Phenomenal. I understand how this series isn't for everyone which is the case for all books, but it's safe to say that I loved it! Half Bad always stuck in my mind because it was original with a creative writing style that I hadn't experienced before, and its sequel was no different – plus more.
Action was present from the start along with the development of some truly fascinating relationships. Nathan is a brilliant main character because he's not "purely good"; yes he kills, and yes he's not always remorseful about it though the decisions are not at all easy. Being inside his head could be chilling at times but meant also meant there was never a dull moment! The way his mindset changed at the very end blew me away, and I was So. Damn. Glad. Finally one of his so called "friends" who I've never liked will *fingers crossed* get their just desserts.
Helping him along the way is Gabriel: easily my favourite character. The way he stands by Nathan through thick and thin (even when he's undeserving) just warmed my heart and makes me want to give him a hug! Such a beautiful, kind, caring soul I'm anxious to see where his story goes. Just a warning – if it doesn't end with him and Nathan walking happily towards the sunset in their happily ever after… I won't be held responsible for my actions.
Which brings me to Annalise, who I don't even want to talk about. Let's just say I don't like her. At all. And wish she died instead of going into the magic coma. But moving on… We are introduced to new characters who are weaved perfectly into the fast-pace story and make it that much more enjoyable.
The ending stole the show and means I simply cannot stop thinking about Half Wild. From going to a possible 4 star rating to 5 (I'd give it more if I could without a doubt) it has set the scene perfectly for Half Lost coming out,
oh damn
, March next year! Right now that feels like forever away, but it certainly gives me time to re-read the books as I can guarantee I'll be doing sometime in the future.
Favourite Quotes:
"I always thought a person's Gift reflected something about that person and all I can think is that my Gift reflects my desires, and my desires are to be totally wild, totally free."
"I have to hope that when it's over I'll have the life I want. A life without persecution, outside a cage. I'd like to have one day free like that. To think that nobody was after me. Nobody was hunting me. A day to enjoy. But first I have to fight."
"The point of being good is doing it when it's tough, not when it's easy."
"I can't not be with you, Nathan. I wanted to leave you in that grave and walk away but I couldn't. I can't walk ten paces away from you without it hurting me. I treasure every second with you. Every second. More than you know."