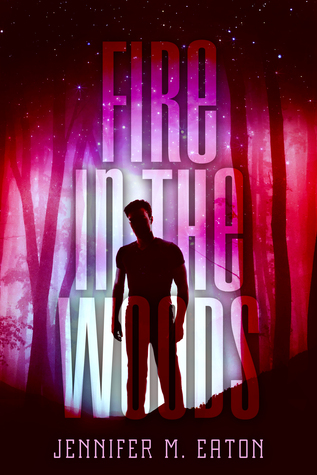 Goodreads Synopsis:
When a plane crashes in the woods near Jess's home, the boy of her dreams falls out of the sky—literally.
But David's not here to find a girlfriend. He's from another planet, and if Jess can't help him get back to his ship, he'll be stuck on Earth with nothing to look forward to but the pointy end of a dissection scalpel. But her father runs their house like an army barracks. and with an alien on the loose, Major Dad isn't too keen on the idea of Jess going anywhere.
Ever.
So how the heck is she supposed to help the sweetest, strangest, and cutest guy she's ever met? Hiding him in her room probably isn't the best idea. Especially since her Dad is in charge of the squadron searching for David.
That doesn't mean she won't do it.
It just means she can't get caught. Helping David get home while protecting her heart—that's gonna be the hard part.
After all, she can't really fall for a guy whose not exactly from here. As they race through the woods with Major Dad and most of the U.S. military one breath behind them, Jess and David grow closer than either of them anticipated. But all is not what it seems. David has a genocide-sized secret, and one betrayal later, they are both in handcuffs as alien warships are positioning themselves around the globe. Time is ticking down to Armageddon, and Jess must think fast if she's to save the boy she cares about without sacrificing Earth—and everyone on it.
FIRE IN THE WOODS is Star-Crossed meets Close Encounters of the Third Kind!
Review:
I'd heard a lot before release day about this book, and while aliens aren't usually my favourite thing to read in YA, after I heard a comparison to the Lux Series by Jennifer L. Armentrout it was a must-read. I owe a lot to that series (though I haven't read the final book…) since it introduced me to book blogging and without which I would probably be watching tv right now blissfully ignorant to the fandom life; but I'm going off topic, because what I was getting at (somewhat slowly) is that Fire in the Woods has also now inspired me to look at more photography.
It's hard not to feel that excitement when you're reading from a perspective with enthusiasm radiating off the pages. I do have an Instagram account (ignore my shameless self-advertising) devoted to my blog and of course books, but that's only one section of photography which I find interesting.
Again, I digress. This review is such a ramble I'll admit but stick with me!
So what definitely won me over and gave Fire in the Woods my 5 star rating was its brilliant set of characters. It's no spoiler that David is an alien (since it's stated immediately in the synopsis, and if you haven't read that you'll figure it out soon enough; either from me telling you right now or when you start the actual book).
I thought it played into his character well because you saw the beauty of everything often taken for granted as a stranger does, making him less of a stranger in a way. Also he was hilarious! One scene particularly stood out to me when he reads someone's mind and they're thinking of… something aliens who've never kissed before are a little unnerved by. It cracked me up so that's why it's one of many favourite quotes.
There were so many moments like this, along with lots of action that comes naturally from a national man hunt. I rushed through the last few pages apprehensive of its conclusion and I had every right to be since the ending was so open. Not cliffhanger open, but enough that I'm dying for the sequel to be in my hands right now!
This rambly review cannot do the book or the author justice, but I definitely recommend it because even if like me you're not the biggest sci-fi fan I'm sure a fast-paced and epic plot will at least intrigue you to pick it up…!
Favourite Quotes:
"Sometimes your brain can't compute what your eyes see. Sometimes you need to stare, hoping maybe you'll wake up and find out everything was a dream. Unfortunately for me, I didn't wake up."
"How many of my friends had fallen victim to a handsome face and a mouth filled with lies? I refused to be one of them."
"David's eyes widened. "Why would you want to do that?" He looked away. "I'm not even sure what that is."
I smacked Maggie on the arm.
"What?" she giggled. "He's hot." Her forehead crinkled. "Hey!" You just read my mind. That was sooo cool. Do it again."
"David backed away. "I'm a little afraid to."
"Ugh, when did my life become fodder for a cheap science fiction novel? I could see the teenage girls flittering about it already: super-cute alien, stupider-than-thou heroine and a bigger than life story with no chance of a happy ending."