I decided not to do a November wrap-up this month because it wasn't a great reading month and I fell into a pretty bad slump. However the books I did read, I thoroughly enjoyed so there will be reviews to come including,
The Jewel (The Lone City by Amy Ewing
, and Rick Riordan's
The Lost Hero
,
The Blood of Olympus
,
The Demigod Files
,
The Demigod Diaries
,
Percy Jackson Greek Gods
as well as a series review for The Heroes of Olympus.
Instead I wanted to say that I've got various things planned for December which will include a giveaway and co-hosting a read-a-long.
The giveaway
Over on my instagram I posted various pictures of these bookmarks I made:
and since people seemed to like them I decided to host a giveaway in honour of the 300 followers on my instagram account and since I will also be hosting on Twitter it's in honour of the 200 followers on there. For the details head over to my accounts (links in sidebar) because I will be posting more in the coming week, but basically there will be 4 winners total , who will choose what colour and cutout they want for their bookmark and I will custom-make them. You'll have to be following me of course and can enter on both sites. It will be open internationally. Again check out my accounts for more details.
Friendly reminder that when I reach 100 followers with GFC on this blog there will be another giveaway but this time for books... to use the bookmarks with!
The read-a-long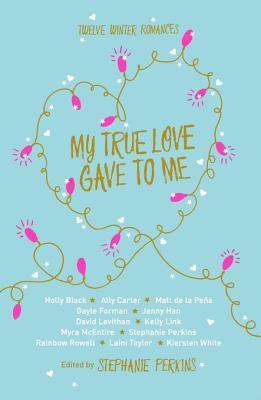 My good friend and istagramer Patricia (@patriciacrowther78) together will be hosting a read-a-long for the book My True Love Gave to Me from the 13th to the 24th of December. Reading one of the 12 short stories a day it will be just in time for christmas and help get in the spirit! We'd love for you to join us on both twitter and instgram so make sure we can see it by using #MTLGTMxmascountdown My links are in the sidebar and Patricia's twitter is https://twitter.com/PatriciaCrowth3
I hope you all have a great December/Christmas!